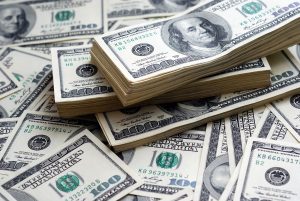 Grocery shopping is one of those tasks you know you have to do, but don't like to. The cost for a week's worth of groceries for a family can be overwhelming. It doesn't need to be. There are ways to cut the grocery costs down without reducing the quality or quantity. According to Bankrate there are several simple steps to save on groceries.
The first step is to get to know the grocery stores you buy from. Many stores run their sales on a schedule, often six or eight weeks apart. This means if an item is on sale this week, it will be on sale again in six or eight weeks. Some products are seasonal sale items such as allergy medicines and tissues. These type of products tend to be on sale late winter and early spring to help customers stock up for spring allergy season. Other items such as grilling products have sales in late spring or early summer. Back-to-school items generally go on sale in July and August.
Knowing your grocery store's coupon policies are another way to save. One of the best offers is coupon doubling. This is when stores will double or sometimes triple the value of a single coupon. Many stores will offer grace periods for using coupons after an expiration date. Other coupon practices to know what your store's policies are include stores accepting mobile coupons on a cell phone, and matching or accepting coupons from other stores.
The essential step to save money on your grocery bill is to be proactive. Do your research before going shopping to find the great sales and grab some new coupons. Start by visiting the websites of any store you go to, and the manufacturers' websites of your favorite products. Check weekly sales flyers that usually come as an insert in your Sunday newspaper. They can also be found online with your online newspaper subscription. Set up an email account just to receive coupons and manufacturer's newsletters, or have them sent to your existing account. Creating a separate folder in your email is a great way to keep your shopping items organized.
Loyalty programs at grocery stores are another great money saving idea. You may be required to sign-up and show a membership card when you check-out to get any program rewards. Loyalty programs may include cash-back incentives, additional savings on future purchases, and loyalty program customer discounts.
Knowing when the best prices are can also help you to save. Typically new circulars come out on Wednesdays. The prior week's sales will often still be honored by stores. Items that are close to the "sell by" date frequently are put on sale mid-week. After a major holiday or event many seasonal items go on sale.
For additional savings try being creative in the kitchen. Use left-overs instead of throwing them out, hunt through your cabinets, refrigerator and freezer use what you find before buying new. With just a bit of work and some creativity you can find ways to save on groceries.
These savings can then be used for the bills that are stressing you out the most in life. Bills like your student loan bills, mortgage bills, etc. Using a Bi-weekly loan calculator, you can know exactly what you can afford! These bills seem like a huge hurtle at first but with plans like loan payment plans, because of the pressure it takes off of you, the stress will begin to fade away.
References:
"7 Ways to Save Money on Groceries"
8 June 2016
http://www.bankrate.com/finance/personal-finance/7-ways-to-save-money-on-groceries-1.aspx